Design and Development Preparation
When it comes to designing a website, much thought and planning must be done before any real design or development work is done. Each and every website should have a mission that it seeks to accomplish, and with that mission, individual goals should be established. These goals should guide you through each step of planning and development.
"When you fail to plan, you plan to fail."
We've found that many website companies and developers fail to write down the mission and goals, and this will often lead to a website that fails do to what was initially desired. In this scenario, you end up with a dis-satisfied website owner who now believes that his or her website is not capable of delivering on the bill of goods that they were sold.
How We're Different
We've taken our decades worth of experience in design, development, and project management and have hyper-focused it on efficiently designing and building a product that generates results. To learn more about how we manage our development projects, head on over to Streamline Processes.
Why We Do This
Sure, our goal is to make money like every other profitable business, but money is not what drives The Web Initiative. We love meeting new people who have innovative and unique business ideas that can help inspire us to innovate in our own market. We want The Web Initiative to be a metaphor for forward movement and innovation in design and functionality of web technology.
Superb Website Hosting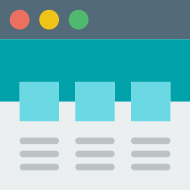 Let us pair our awesome website design skills with a top notch WordPress hosting platform. Our website hosting platform can deliver your website content anywhere in the world with sub-second page render times!