Website Onboarding
Help us to build you the best website possible!
Overview
With every customer, we do our best to get understanding of what makes your business thrive. The best way to do this is for us to collect information about your business and industry directly from you! We will use this information to build an irresistible web presence, that will fall inline with your companies industry, market, and culture!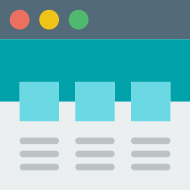 The Process
Inorder to meet your expectations, it's imperative that we not only follow a process, but get your cooperation as well. You can begin by taking some time to gather all of the information requested in the website onboarding form below!